News
Ivory Towers Bristol CoLAB 1-7 December 2015
This exhibition showcases the work of three artists each with his own unique style but all united by the common theme of wildlife. Wildlife crime is ravaging the planet; the illegal trafficking of wildlife is now one of the world's largest criminal industries with repeated links to terrorism networks. To help fight this crime, the artists are donating a percentage of every item sold to the I.A.P.F. (International Anti-Poaching Foundation).

Bristol born artist Diff (Patrick Tutton) was inspired by Banksy and first brought his artwork to the streets of Bristol. In recent years Diff has diversified, producing 3-dimensional works dealing with issues of capitalism, war and greed. Diff has the gift of making dark worldly concerns come to light with a touch of humour.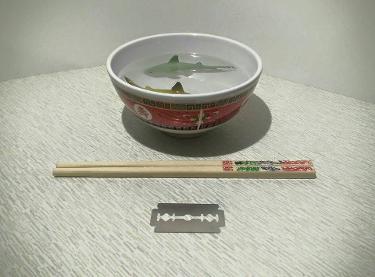 "Take the blue pill not my horns" resin rhino bust hand spraypainted, + hand guilded 24ct tarnished asian gold leaf horns, + resin tear drops, also "D.I.Y shark fin soup",
by Patrick Tutton (DIFF)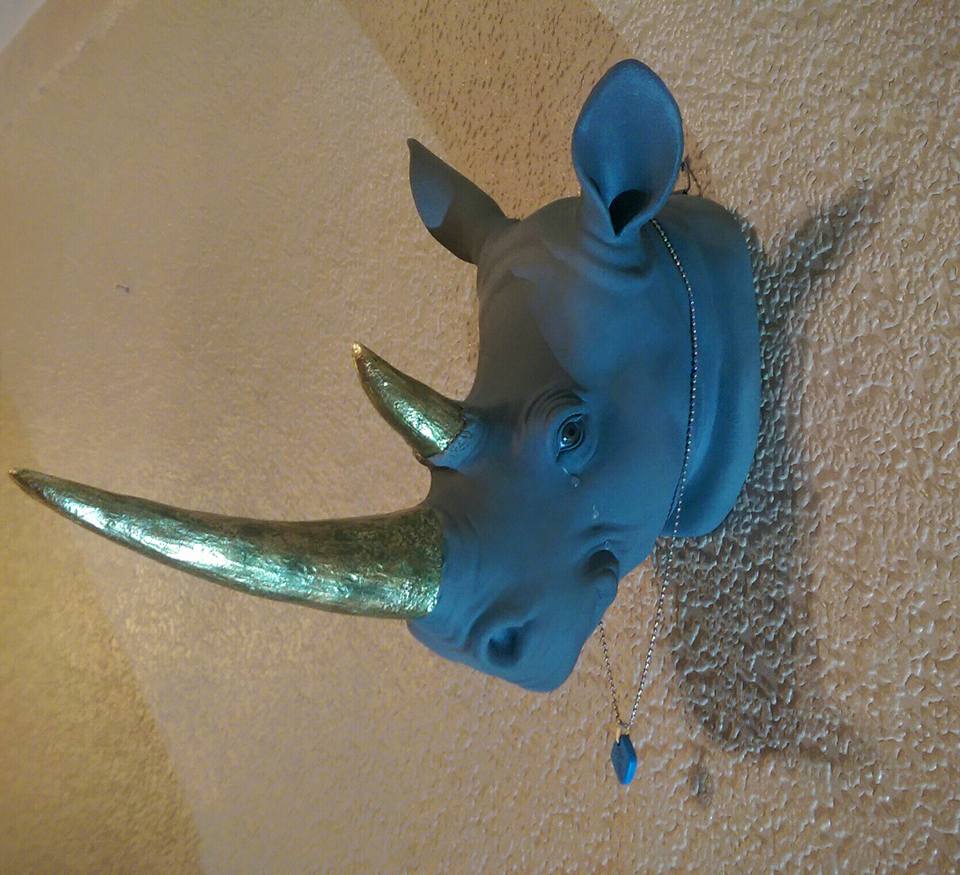 South African born Neil Thomas Roberts is now a Bristol based visual artist who mainly specialises in oils. His key themes generally revolve around the surreal directly influenced by the arcane, resonating with symbolic energy. Recently he has been preoccupied in refining a traditional photo-realistic technique which he intends to modify with touches of the street art style. Neil aims to transcend the realm of pure aesthetics and wants his creations to serve an anabolic purpose.
Photographic Reproduction of Pre-Target Practice...(oils on 20inx30in canvas) giclee canvas print touched up with acrylics and red spray paint for Target Practice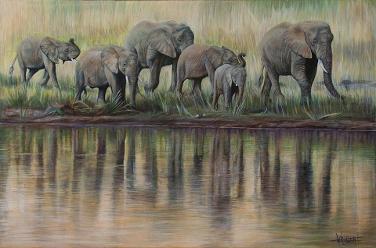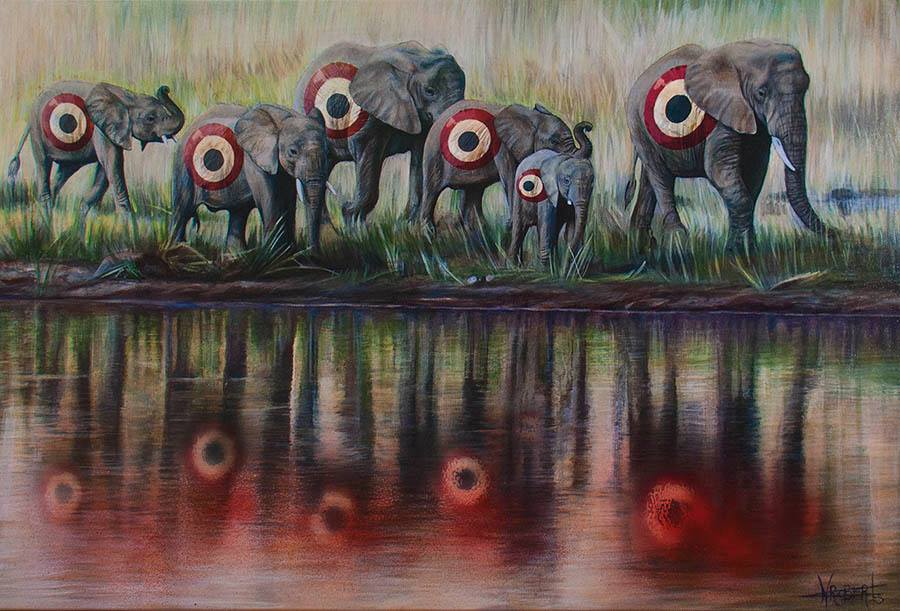 Julian Quaye's paintings illustrate his love of ironic juxtaposition with a touch of steam punk sensibility and a huge dose of kitsch.He is currently working on brief character biographies which will bind them into a larger narrative. He describes himself as "the bastard great great grandson of Beatrix Potter".
Nearly finished 'The Cult of the Illuminated Telling Box"

These exciting artists will also be showing some miscellaneous works at the event to illustrate their artistic versatility.
10% of sales going to the International Anti-Poaching Foundation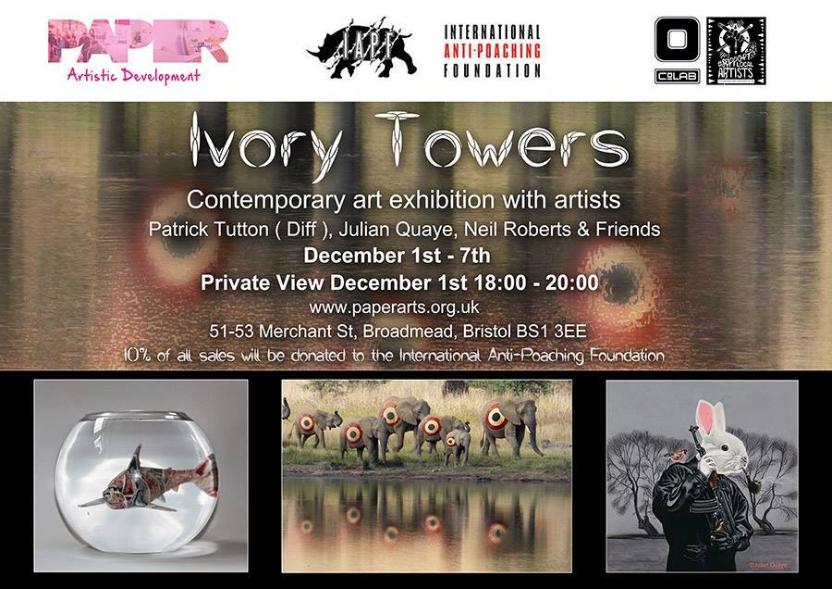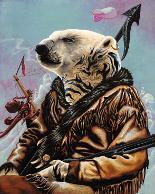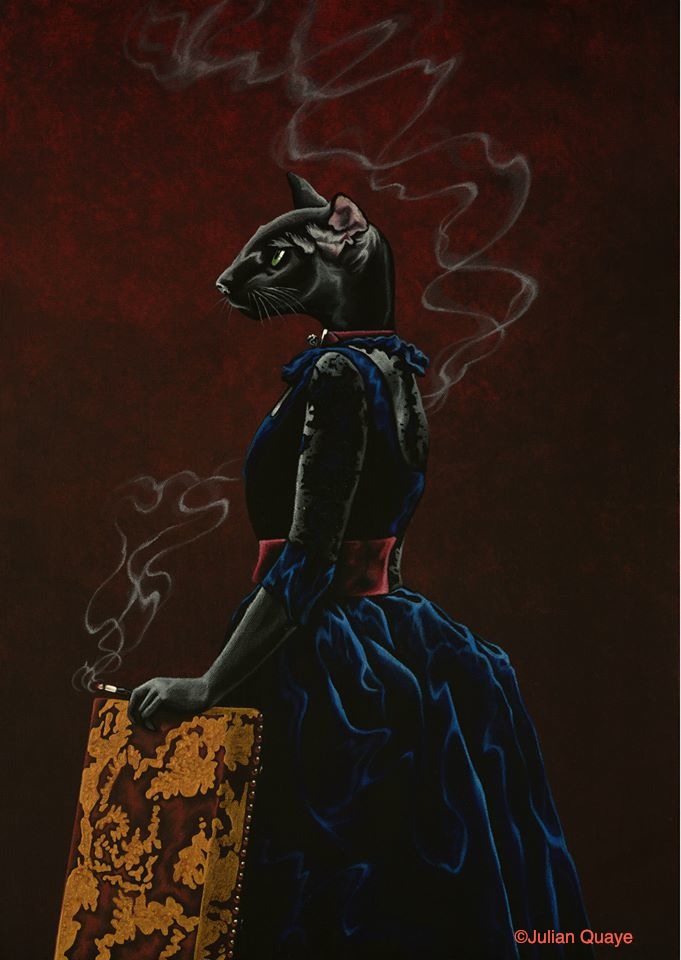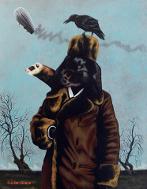 Anonymous animal masks" Leopard, Tiger, Cheeta by Patrick Tutton (DIFF)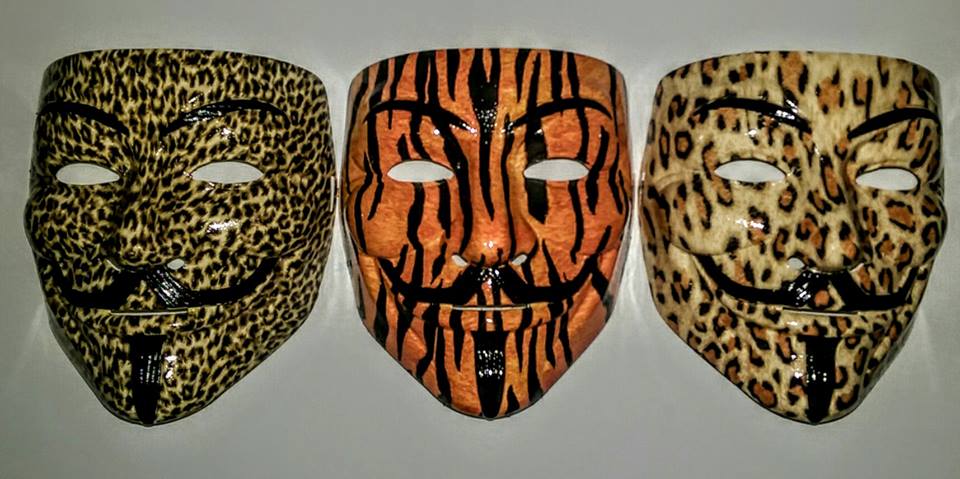 1- 7 December Bristol CoLAB
Map for Bristol Co-LAB